Yángshuò (阳朔) is in the southeast of China and 65 km south of the city Guilin, Guangxi. 
 Along with the Li river  and surrounded by karst mountains the landscapes of this town are like no other. 
 You can spend and  afternoon at the Li river watching the fisherman with their cormorant 
This fishing technique is a 1000 years-old tradition.
Biking along the Yulong River
 Rent a bike and enjoy the beautiful scenery of the karst mountains. There is path along the Yulong River with very relaxing views.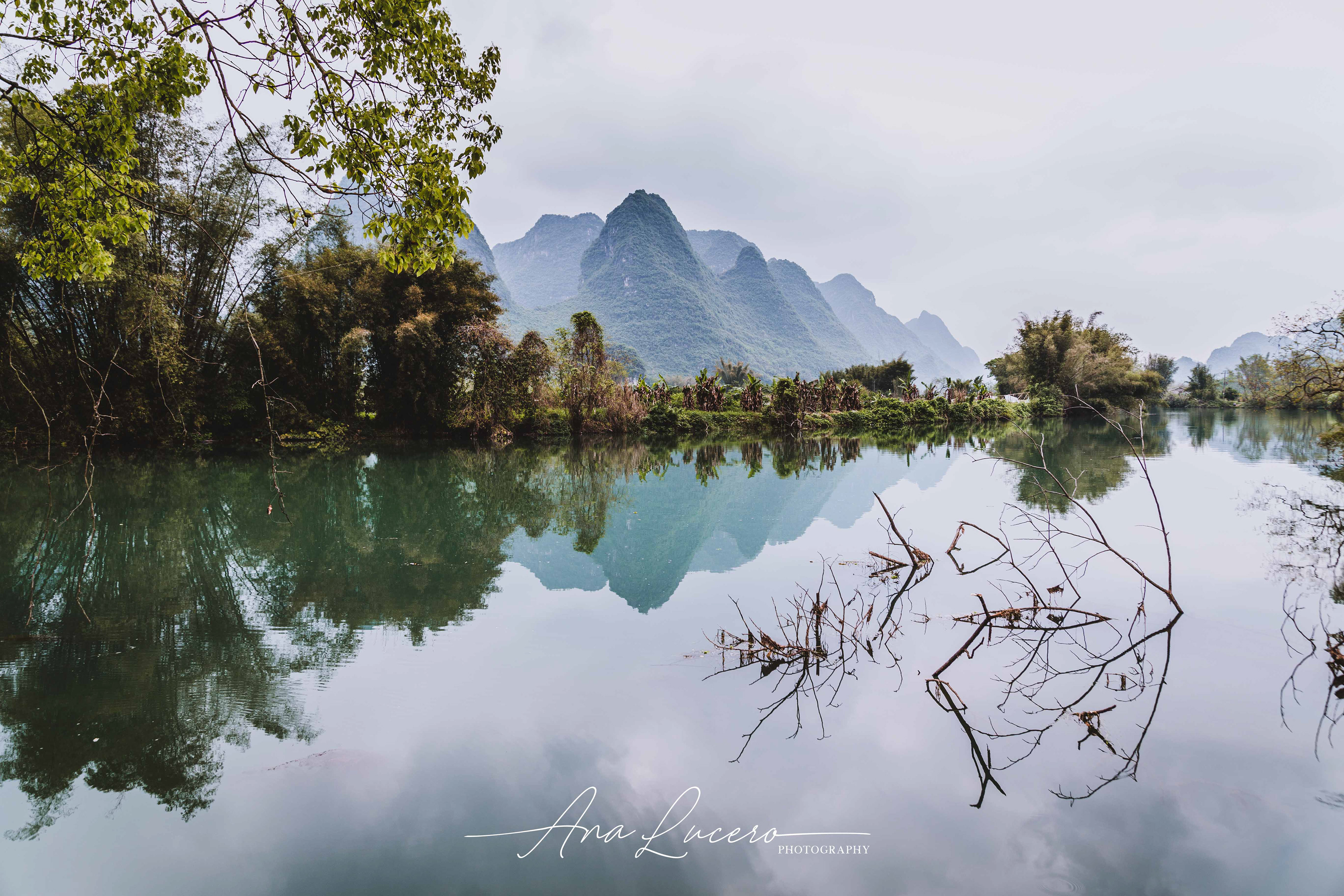 At night, I would recommend to attend the Sanjie Liu show directed by Zhang Yimou on the Li river. With two shows running (19:40 & 21:00) and a cost of 198 CNY for a regular seat, you can enjoy the amazingly executed night light show at this stunning natural stage. 
About 100 km north of Guilin are these rice fields, which are also known as the Dragon Backbone. 
Arriving in Longsheng Lonji you hike your way up in about an hour to the rice terrace. This area is the town of the Yao women which are famous for having the longest hair in the world. Still wearing their traditional clothing, these women keep all their hair and wrap it hair around their head 
Along then region there still many old villages that are perfect for stopping and explor

ing.